We want to be a partner in your success.
Your ability to communicate with your customers is the key to your company's success. Missed calls are missed opportunities. At DTS.communications, we know that every call is important. That's why we offer our customers only the best in telephone system products and data networking.
We won't try to impress you with the latest high-tech jargon—just great products, innovative solutions and a range of services that offer you the quality and value you expect. In other words, the same promise of quality that you offer your own customers.
DTS.communications is a full-service provider of telephone system and data networking equipment. As your business grows, so do your communication needs; DTS.communications can provide you with the latest in telephone system technology from such companies as AT&T, Avaya, and Nortel Networks.
In addition, we will work with you to optimize your existing telephone system and data network cabling infrastructure, or suggest alternative solutions if necessary. DTS.communications can optimize your network cabling to take advantage of today's high-speed local and wide area connections. Whether you are new to the world of broadband service or would like to upgrade your connection facilities to take advantage of today's many cost-effective wide area network options, DTS.communications will work with your wide area network provider to ensure a smooth transition.
DTS.communications is committed to your success. The more successful our customers become, the more successful we become. It's the way business should be done.
Special Offers
Check here for our special offers.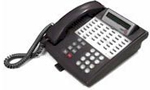 Save on an Avaya Partner system—call (603) 429-0000 for details and pricing today!
Our customers say...
."..During the past two years, DTS has provided us with excellent customer service...The upgrades you have provided us have helped our company, and provided us with a better-performing telephone system, to keep up with our expanding business. "
Joseph Moses,
Facilities Manager
UltraSource, Inc.,
Hollis, NH